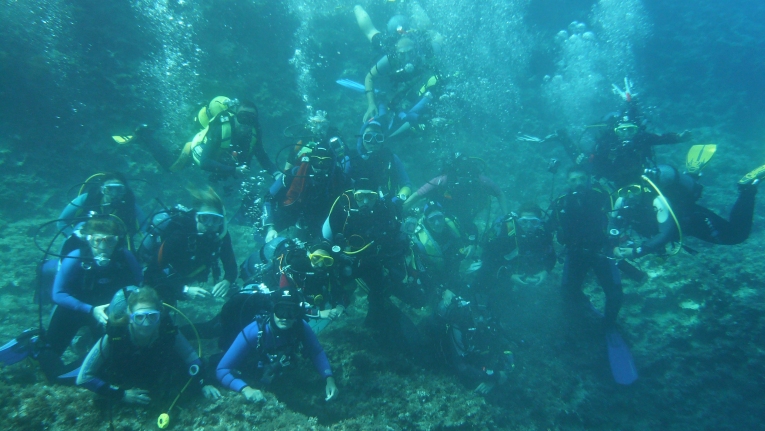 Join us!
By being a member, you can profit from our indoor and outdoor trainings, possibilities to advance your skills, our community and diving exscursions, and diving insurance.
You want to get to know us first? This email address is being protected from spambots. You need JavaScript enabled to view it.us for a trial training and see what we do!
Application
A membership requires a scuba diving certificate (type and organisation do not matter) and a valid medical examination.
            
Please read our articles of association and membership fees and fill in the registration form and the privacy statement. Please add an ID picture and copies of your certification and medical examination, and send the documents by post or hand them over to our deputy chairperson during training.

Admission fee is EUR 25,- unless you attended our diving course. Please transfer membership and admission fees after posting the registration form. Future membership fees can be paid by direct debit if you fill in the agreement and the SEPA form.
If you already are a member of a diving club which is part of the VDST, you can apply for a second membership at a reduced rate. In this case, we need a statement from your main club that you are registered (and have insurance) with the VDST. Details can be found in our articles of membership fees.
Info & Forms
Our forms are only available in German. Please use these links to find the necessary documents for download (application form, data privacy statement, articles of association and scale of fees).